Celine P. Nippern - Aka Air Lasker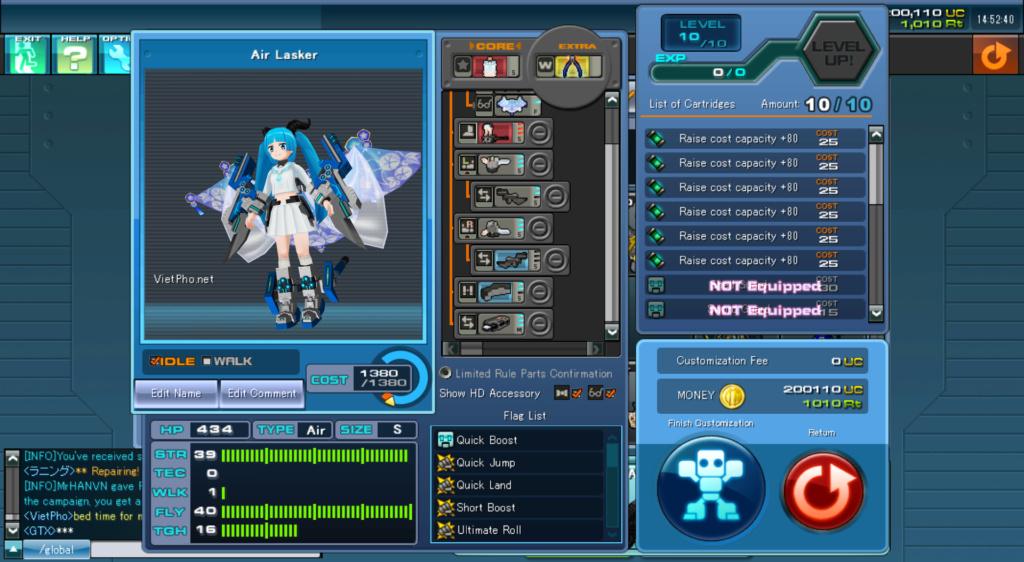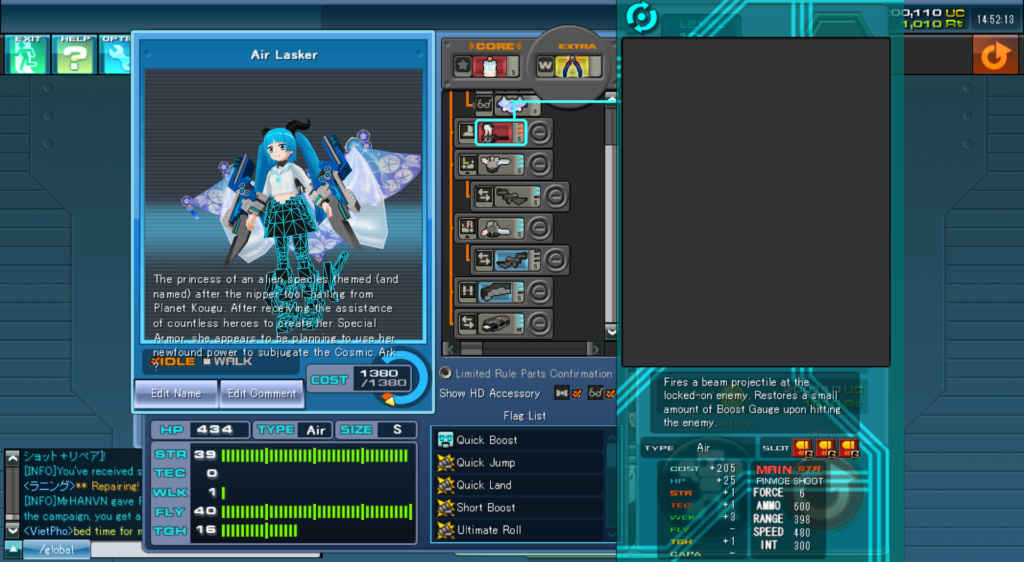 Video Game Play:
https://www.twitch.tv/videos/995238392
So this is a air hopper Nippern Build. However, once the gauge fills up, you go melee hit and run and fly out of there!
I'll probably buy another one and do a more crowd dive/escape air melee.
Her movements are very fluid and fast.