So, I accidentally tuned over the max stat and wanted to know if those excess numbers are lost. Answer: Nope.
Vid:
http://www.twitch.tv/mohvietpho/v/30215217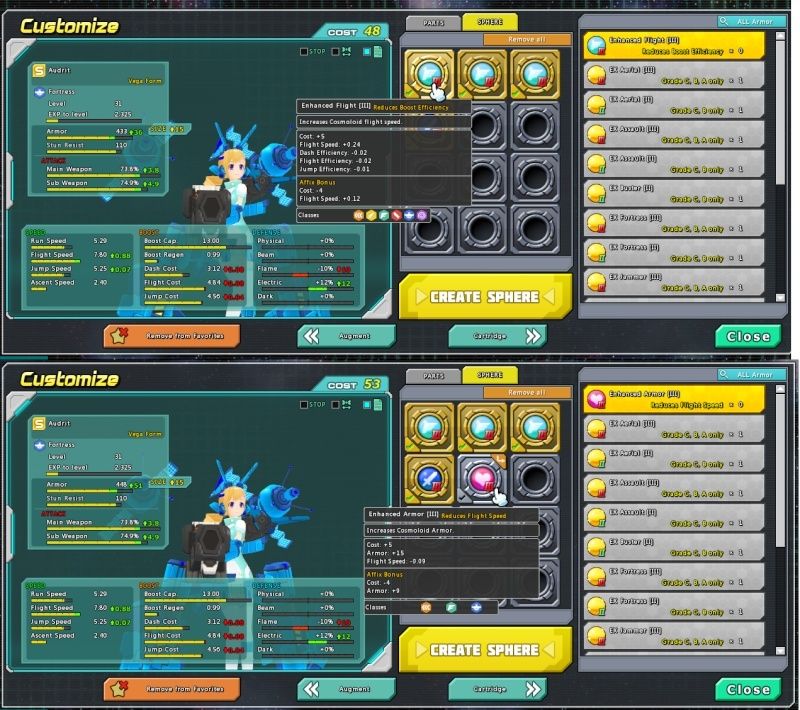 Summary:
Max Flight Speed for Fortress: 7.8 (+0.88 to reach).
3x Binded Enhanced Flight III spheres:
(3 * 0.24 ) + (3 * 0.12) = +1.08 Flight Speed (I only need +0.88) to max out
I went +0.2 over the Flight Speed Stat.
To test to see what happens when I dump Flight Speed with another Sphere III tune,
I did a Enhanced Armor III tune with Reduced Flight Speed of -0.09.
Results, excess stats were not lost my Audrit still retained the Max Flight Speed of 7.80 after I did the Sphere III reduce Flight Speed tune.
If you're wondering which stats increase as your character levels up, only Weapon (Main+Sub), Armor and Cost increases after each level.
This is something to think about when doing Sphere Tunes.