@CxM wrote:

what did you use to farm berz? did you have a party?
These are the two bots I used to run Berz 22 times (first run was 1*, failed third run due to forgetting the pathways for Berz). I did not have a party.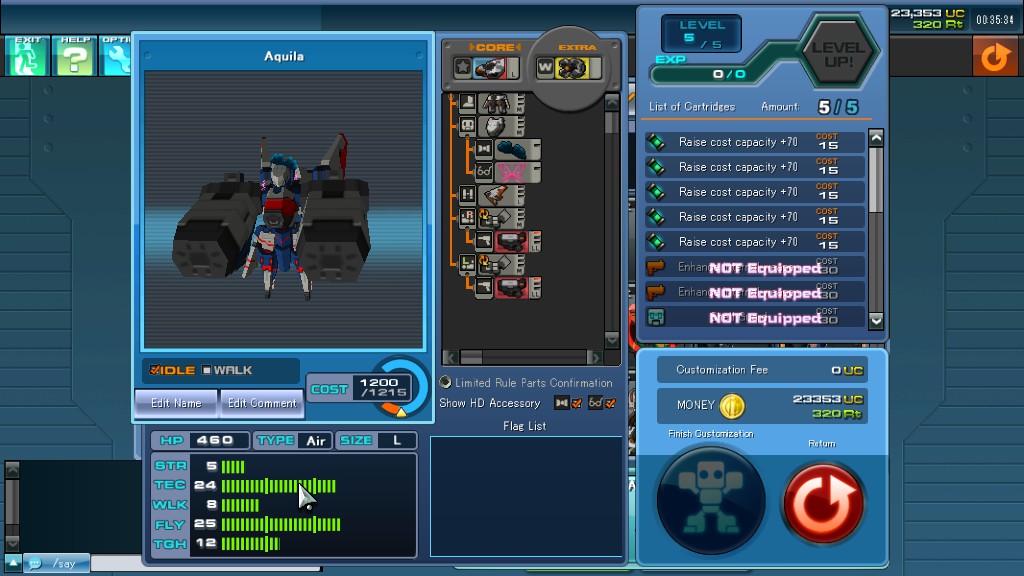 40 TEC Vector Eagle with two Omega Blasters
Aquila with two Omega Blasters (since i didn't want to waste more tuning mats, I just put 1 Force tune on each OB).
Running 4x Shotguns isn't as good as the weapons have too much spread and too low base damage. But that'll work too.
You no longer have to run through five areas and pick up five treasures, either, if you go through the blue gate. You port directly into the boss difficulty level room. There will be a big box containing all five treasures. Interact with the box before selecting your desired difficulty level.