■ Union Wars Battle Campaign held. Until 18/4/2019
- Cards will now drop with minimum 7 players in the room.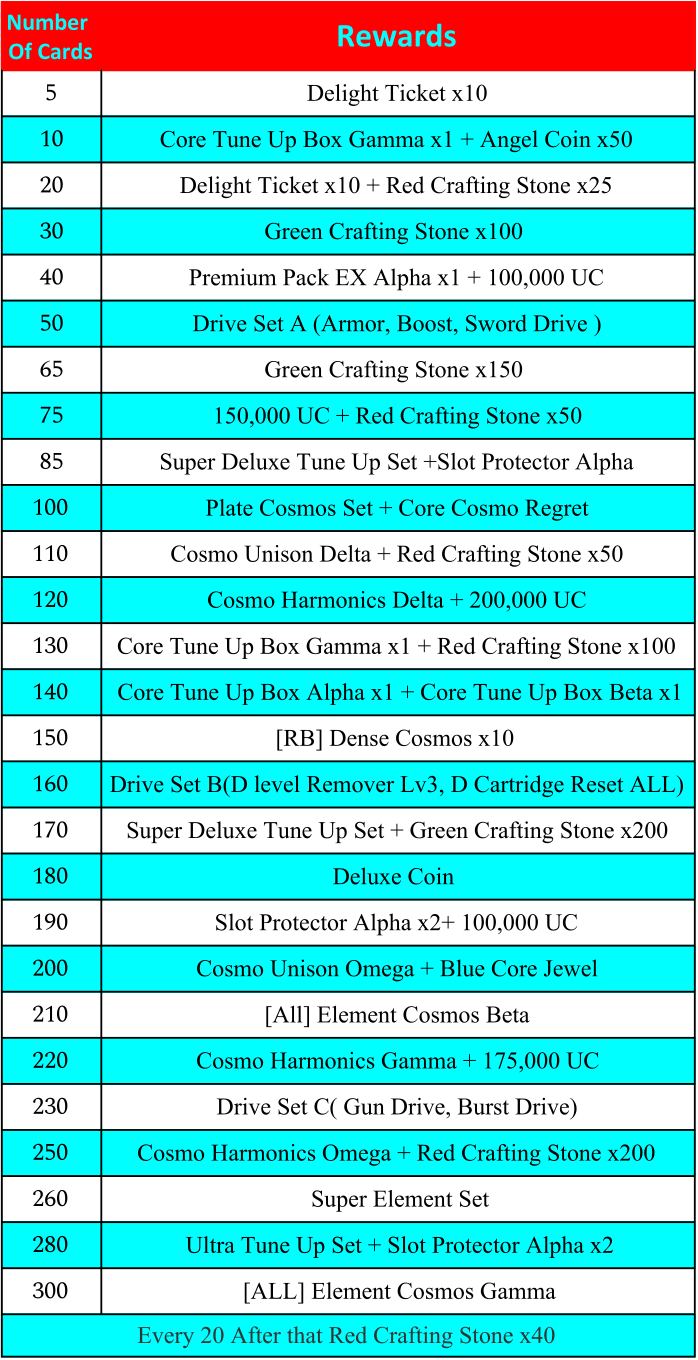 ■ DX Coin shop line up updated.

DX Coin Shop:
■ Delight garapon added. Will be available till 18/4/2018.

Delight Ticket Garapon:
■ Players from CBEN server having log in issue should be able to log in now.
  If log in issue still exist, contact CBJP management from the official site using
Inquiry
section.
■ Additional "CB Hazard" room added in event tab.