------------------------------------------------------------

Campaigns & Events
Union Wars Battle Campaign
The Union Wars Battle Campaign will run until 10/16!!
Collect Arena Battle Cards in Union Wars rooms to win all sorts of items!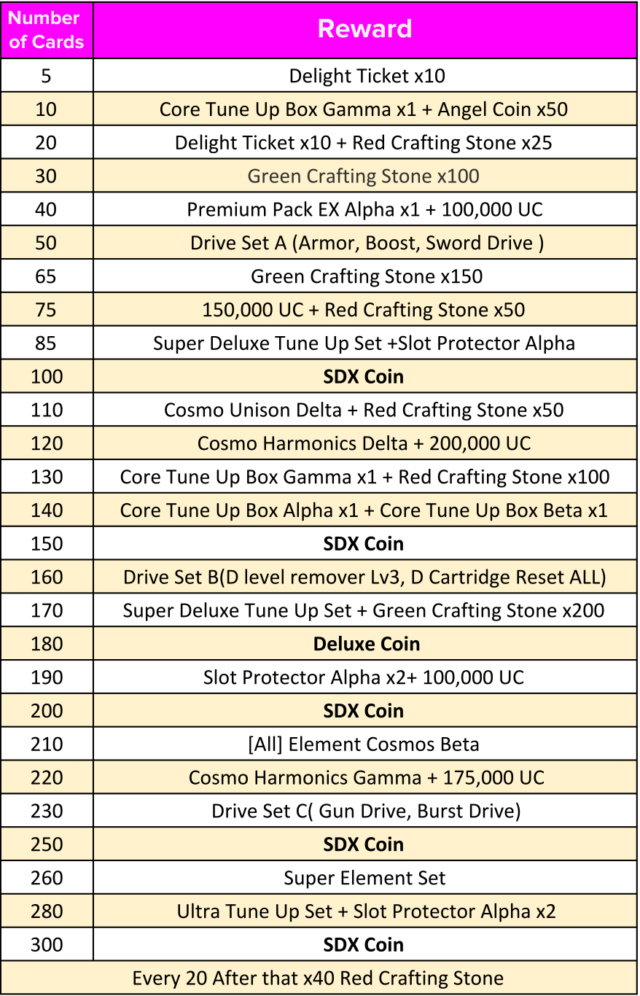 Deluxe Coin exchange lineup shuffled.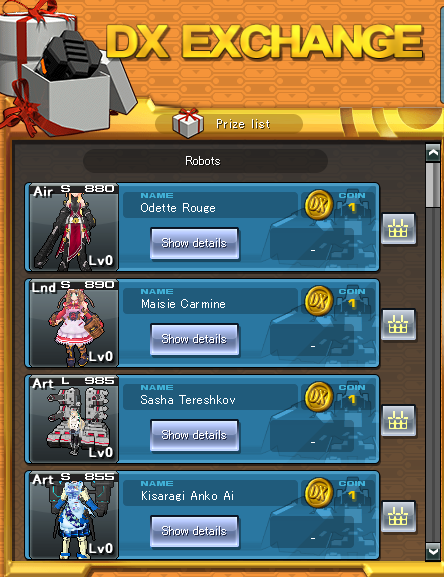 Delight Garapon
Delight Garapon 1 has been added in shop.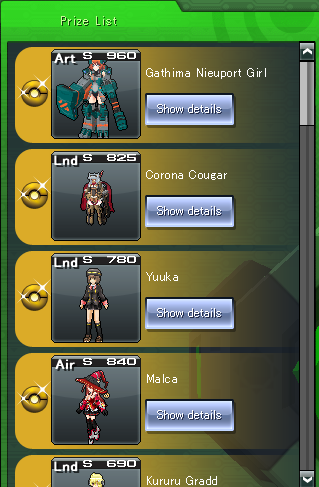 ------------------------------------------------------------
Other
Bugfixes
- Fixed a bug in which using Thermes BS would permanently increase turning speed.
- Fixed the following bugs related to Zero Saber BD:
- Fixed a bug in which utilizing the ability while suffering the effects of Bind would result in becoming invincible, but unable to control the character.
- Fixed a bug allowing for the application of the ability's support effects upon activation while no ammunition remained and an Core Enhancement cartridge was applied.
- Fixed a bug in which Summer Calin would no longer move when attempting to use her subweapon while a Wonder Canceler was equipped.
- Fixed a bug that could prevent players from moving when attempting to use a movement-related subweapon while suffering from the effects of Slow, Bind, or other interference-type status effects.
- Fixed a bug preventing players from redeeming items from the Welcome Campaign which ran through most of September. A script is being run to distribute the event rewards for all new accounts created during the event period. Distribution will take place next week.