Lets talk about Vermelho. its has 3 modules. but thats silly, only one of those 3 actually see play. you will usually see a giant blue bubble and getting "bodied" by the bubble soon after. But Vermelho is highly customizable, so instead of the stock Vermelho, I decided to try something else. After all, Vermelho can still utilize her buff even if you only use the core. you be surprised by the massive capacity of Vermelho once you stripe it of modules. With all this capacity, a lot of options are available, I decided to use the new Dartanis Gun.
Ah, Dartanis. This thing is almost as old as Intium. After all this time, it came back in 2018 with a variant and a buff. Looking subpar compared to everything else in that garapon ( a giant pigeon, a gundam, a ghost and Centmace), most people probably just hit the junk button on him and forget all about that 40rt or 10 delight tickets that yielded a silver ball.
But wait, did you know this thing comes with a Str based musket that can randomly pop stun? Str based guns are very rare and are usually locked parts. This Dartanis MU's gun however can go on land, air and art.
you might notice, this arm is relatively low cost (100), good ammo, come with a high force sub weapon but have relatively low force main gun. this make sense as the stock Dartanis is a hybrid gunner/melee. this force tune is required and the speed need to be increased for mid range combat. The description is relatively vague on the "stun" part of the stun rifle. After numerous tests, i believe this rifle fires shells that can randomly cause popstun/lift stun.
To improve damage, i aimed for 40 str
but why use one gun when you can use 2? Thus, this turned into a lnd alpha.
if in the future, if a str based handheld gun is released, vermelho can potentially used 4 of them.
of course, the range and speed of the gun is rather lacking compared to something like a Estes mag or S railgun. but that can be fixed with gun drive.
The end result?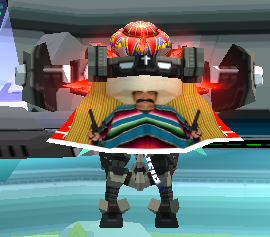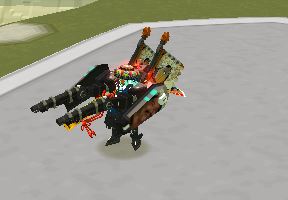 How does it play?