EDIT2: TLDR: Cosmic GP Rally! MAD gives 2 mission coins in 1:40 + loading times.
latest post has video
EDIT: This guide is outdated. Alexia/Kal can jump onto a wall far earlier - the first spiral, at the top point, fly for 1.5 height units and head for the rock on the right. Go right and then when you find the wall near the part of the big spiral and the building, jump on that one, go along this path and near the zig-zag part you can jump straight onto a wall near the finish. After that go left and just land on the final hill and you're done
Cannonballer can no longer "cheat" AFAIK due to having 0 fly.
So hey guys, I know I made a topic last month and stuff, but decided to make this messy picture of a guide. It doesn't show the more basic techniques like strafing to avoid an unjustified gameovers caused by lag (which is why most people stop doing this mission), where to strafe and where to drift/slide etc, but it does cover what route you have to take so you have a general idea of what line to take.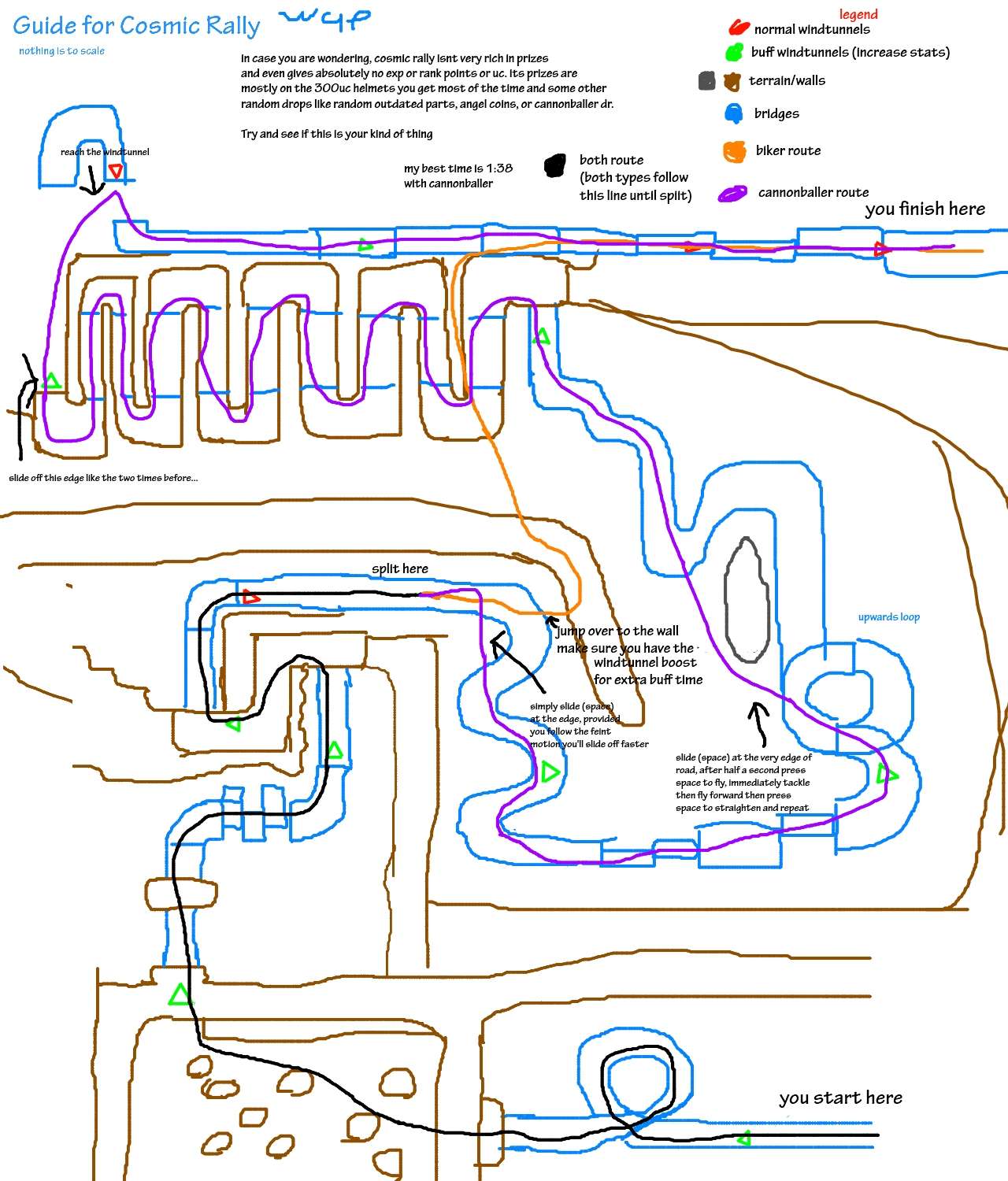 general tips:
-if you get a gameover frequently over a certain part even though you were doing okay, try strafing a little before entering that part
-know when to slide, when to strafe and where to just simply turn using the mouse
-know that very little people play this, and it's because it's not monetarily valuable and gives no exp
-and finally, know that this mode is very easy compared to arena
very very easy
Thank you for reading my post. I'm not sure if anyone'll ever use it, but hey. Might as well submit, since I've made it. Feel free to comment