New special limited period quest added, quest npc is located in Poyeen's Pold mission base.
Npc 新人ロボストア店員 (new robot store attendant) requires help from players. Fulfilling his quest will reward robot parts. Which final rewards including a Gykun and a level 50 tuning mist (level 50 limit breaker).
Triple dungeon campaign this week:
Pold's pold dungeon
Gald's Piatorro dungeon
Gernia's Indigo dungeon
Clearing them at least once will reward 1mt + 1 big robonium each (only 1 per each dungeon).
Bonus time day:
5th June: Drop rate doubled
8th June: Money(C$) reward doubled
9th June: Exp reward doubled
Login capsule gacha:
This week's lineup is gasteel and stageed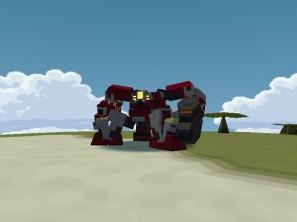 Double login capsule campaign is at it's final week. Remember to claim your login capsule.
Next week update teaser:
Void dimension dungeon (RED), new spring mt charge reward lineup and new manimo gacha sp which includes.
Yes, Jet Falcon.