http://www.c21-online.kr/home
1.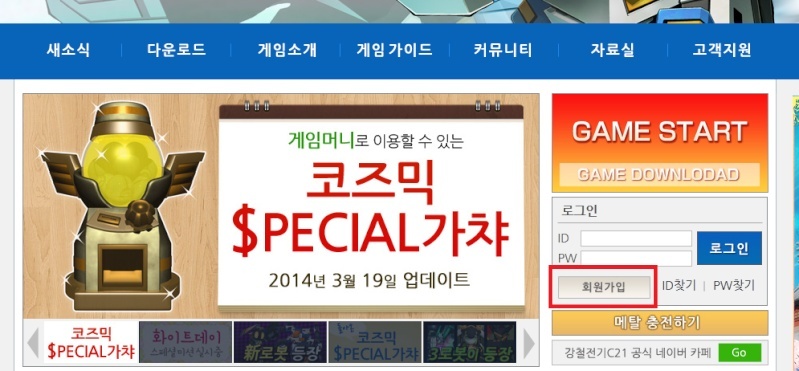 click the button in red box 
2.
3. ??? 
4. PROFIT! 
Note
Adult authentication is not possible because it requires a mobile phone.
Thus, from 0:00 to 6 am server time which can not access. 
In Korea 'game shut down system' by the law is limited to youth access online games. Of course, the thing that only an online game service in Korea!